Winter Recipe Submissions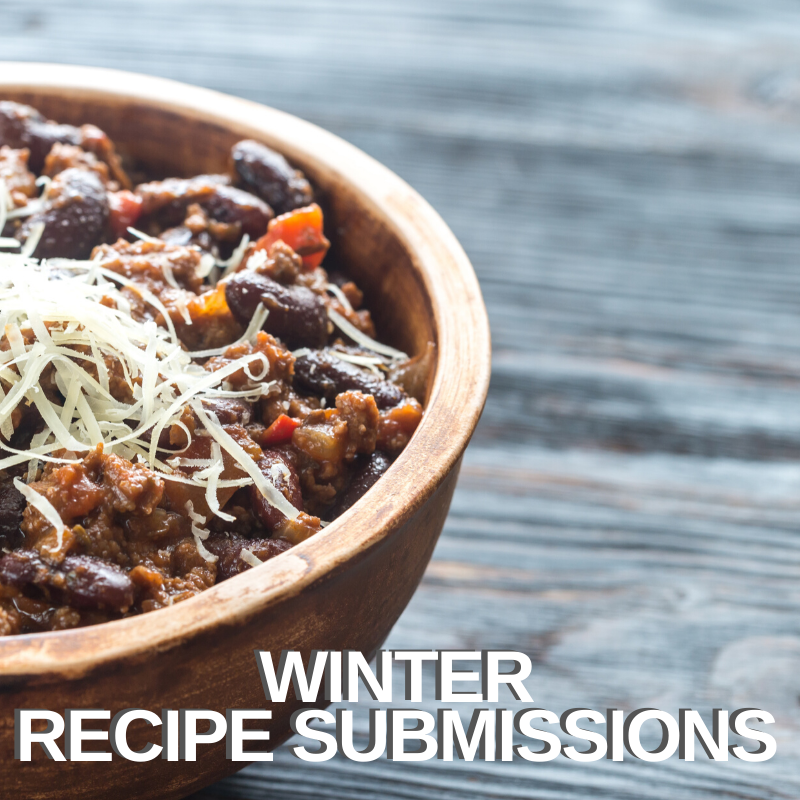 Each year, millions of people commit to a lifestyle of healthier eating as a resolution for the new year ahead. Many do this to lose weight (and maintain it), to feel healthier, live longer or just feel better about themselves. Statistics show that more than half of those who begin a resolution in the new year will ditch it by February 1.
Casting for Recovery is kicking off a new project exploring original recipes from family, friends and supporters that cover a variety of healthy meals, snacks and more. Our goal is to test out recipe submissions and compile the most nutritious and delicious. Down the road, we'll share the collection so you too can try them and include them in your recipe repertoire.
Monthly in 2020, CfR will do a shoutout for recipe submissions. This month, because it's the coldest part of the year, we're asking for your favorite winter recipes. Please send them to recipes@castingforrecovery.org.
To get your taste buds in the mood, we're offering a red bean Taco Chili recipe which is a CfR national staff favorite, perfect on a cold night or for Super Bowl Sunday. Bon appetit!
Taco Chili
Ingredients:
2lbs of ground chicken
1 medium-size onion, finely chopped
2 cloves of garlic peeled and chopped
1 tsp of salt
½ tsp of ground oregano
½ tsp of ground cumin
2 (1lb cans) of diced tomatoes *reserve 1/2 cup of liquid.
¾ tsp of chili powder (more or less for spice factor)
2 (1lb 3oz cans) of red kidney beans, drained and rinsed
1 tbsp vegetable oil
(secret ingredient ½ tsp cinnamon)
Instructions: In a large kettle, heat oil over medium-low heat and add onions and garlic. Cook for 10 minutes to soften, then add ground chicken and cook until meat turns slight in color. Immediately add spices, salt, tomatoes and kidney beans and stir in reserved tomato liquid.
Mix all ingredients and simmer for approximately one hour, covered. May be made ahead and refrigerated, as the flavors will blend and it's even better the next day! Serve hot and serve with individual dishes including any of the following condiments: Grated cheddar or jack cheese, green onions (chopped), tortilla chips or sour cream!