Casting for Recovery Holds Healing Retreat in Louisiana
Austin, TX —June 22, 2017— Casting for Recovery (CfR), a national nonprofit organization providing no cost fly fishing retreats for women with breast cancer, announces a 2017 retreat for women from Louisiana and Mississippi. Women of any age and in any stage of breast cancer treatment or recovery are eligible to apply.
CfR will hold its next retreat in Louisiana on October 27-29, 2017 at the Solomon Center in Loranger, LA. The deadline to apply is August 18, 2017. For more information or to apply, go to: CastingForRecovery.org or call our national office toll free at 888-553-3500.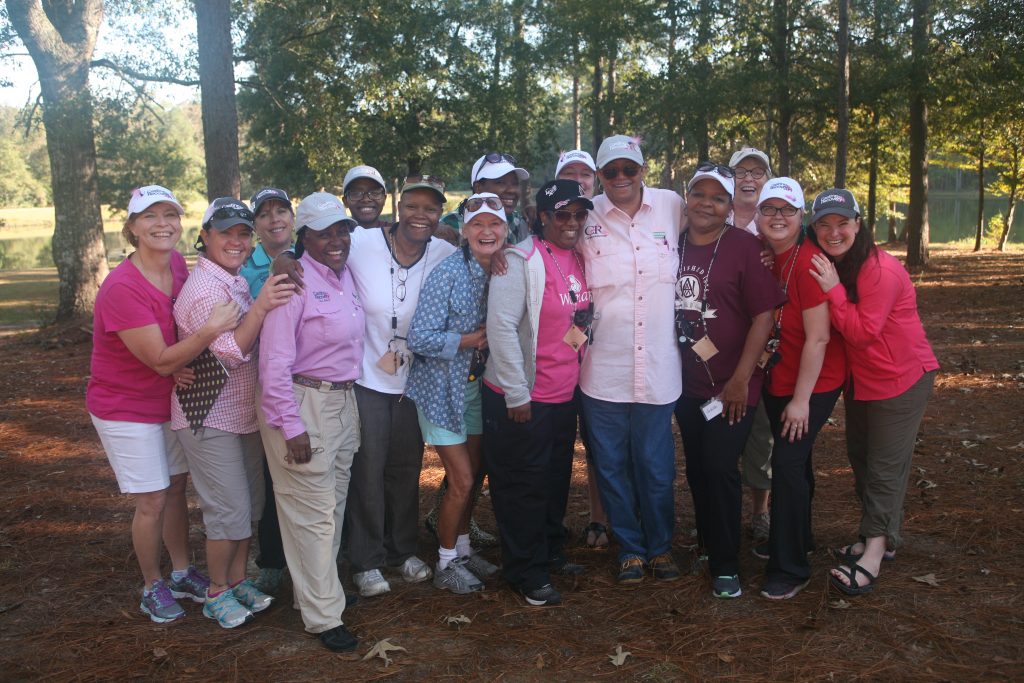 CfR's unique program combines breast cancer education and peer support with the therapeutic sport of fly fishing. The retreats offer opportunities for women to find inspiration, discovered renewed energy for life and experience healing connections with other women and nature. Why fly fishing? The gentle, rhythmic motion of fly casting can be good therapy for the upper body for women who have had surgery or radiation as part of their breast cancer treatment. No fishing experience is needed to participate in or benefit from the CfR program.
Casting for Recovery® (CfR) is a 501(c)(3) nonprofit founded in 1996 featuring a unique program that combines breast cancer education and peer support with the therapeutic sport of fly fishing. Their retreats offer opportunities for women to find inspiration, discover renewed energy for life and experience healing connections with other women and nature. CfR's retreats are open to breast cancer survivors of all ages, in all stages of treatment and recovery, and at no cost to participants. Learn more: www.castingforrecovery.org