Working Remotely
Here at Casting for Recovery, our national staff are pros when it comes to working from home–since most of the team already works remotely every day! In these unprecedented times, as we enter unchartered territory, it's important to take our current situation one day and step at a time. While millions are working remotely (and potentially homeschooling children, too!) We thought it would be helpful to share some of our best tricks and tips to get the job done while you're remote.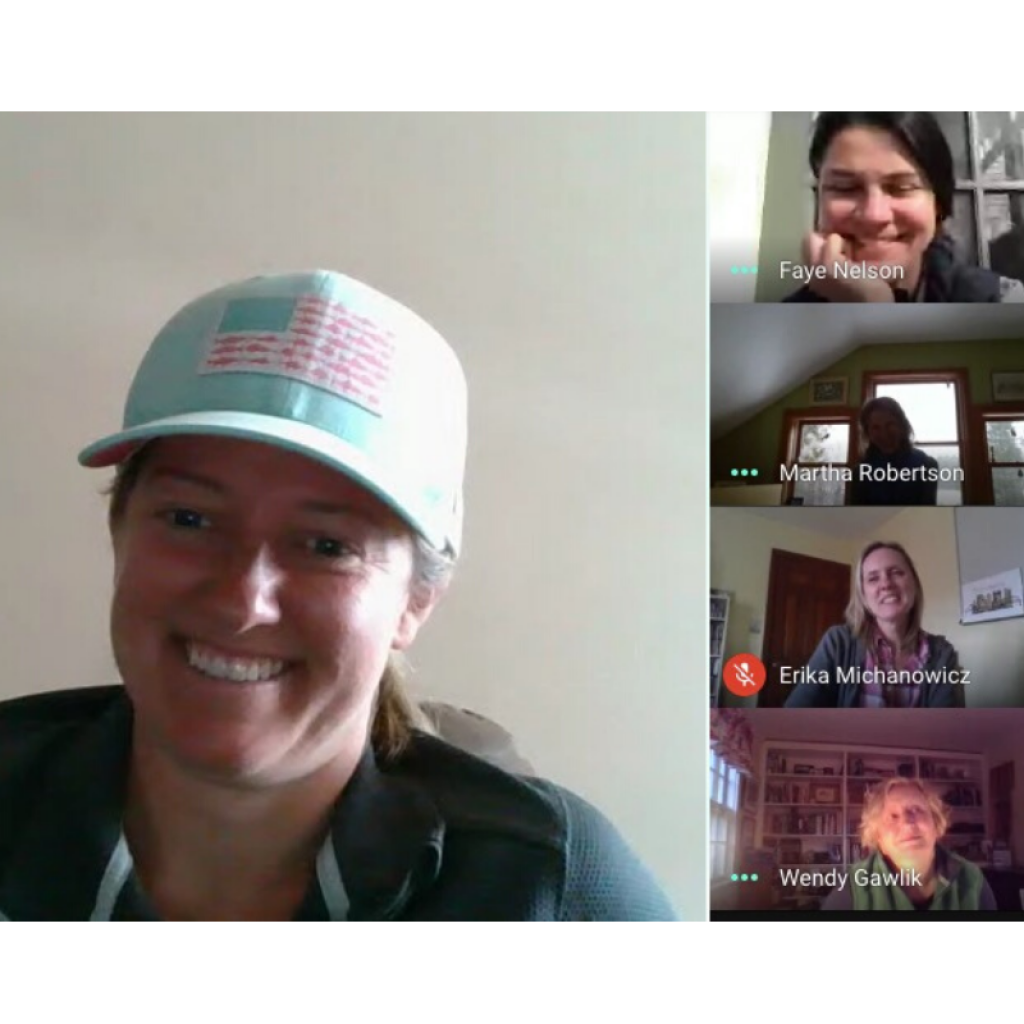 Use Your Phone as an Alarm Clock: It's ok to use your phone as an alarm clock, but important to leave work-related notifications alone until it's time to, well, actually work! Start your morning and get up out of bed, stretch, nourish your body to get the day going. Bonus points for getting a workout in. A morning routine filled with self-care is critical.
Meal Prepping: Meal prepping can be a lifesaver in many ways. This method can save you money at the grocery store(especially if resources are limited), it provides portion and calorie control and can improve your cooking skills. Once you decide to meal prep it might be beneficial to select a few themes such as "Meatless Monday" or "Taco Tuesday" which will prevent you from having to create meals from scratch. Meal prepping makes it less likely for you to make poor choices, especially while many of us are working from home and close to a refrigerator. Food storage containers that are reusable and airtight helpful and keep your meals fresh all week.
No Pajama Rule: Each member of the CfR team cannot stress how important it is to get dressed like you are going to work in a real office. The benefits of getting dressed can help you maintain a professional perception of yourself and boost your productivity. We all know, we feel good when we look good!
Dedicate a Work Space: Taking the time to dedicate a space or two for materials that will be only used for work, one for sitting and one for standing is ideal. It's the best way to help you differentiate your temporary "office" from your "home." This is also most helpful when the workday is over, making it easier for work not to coincide with play.
Establish Office Hours and Stick to Them: Working from home can sometimes be a challenge to separate work from your personal life. If you work 9-5, try and shut things down and leave your office area so that you can be present and enjoy the non-work hours of your life.
Take a Lunch Break: Pick up lunch curbside or order lunch in and help out your local small businesses during this time of social distancing and eat in another room versus eating at your desk.
Schedule Regular Video Meetings: We are big fans of the Google platform and use Google Hangouts to meet with the team. Embrace the webcam because when everyone can see each other virtually, we feel and stay more connected.
Organize Your Desk at the End of Each Day: Kind of like making your bed, if you take the time to clear the clutter and set your to-do list you can start the next day off ready to work.
Here are a few resources to help you work at home:
And here are some fun resources to keep you and your family busy while you are home and not working too!