We are Grateful!
Lise speaks on behalf of CfR national. We're grateful, oh so grateful as we close out our retreat season and head into the holidays.
—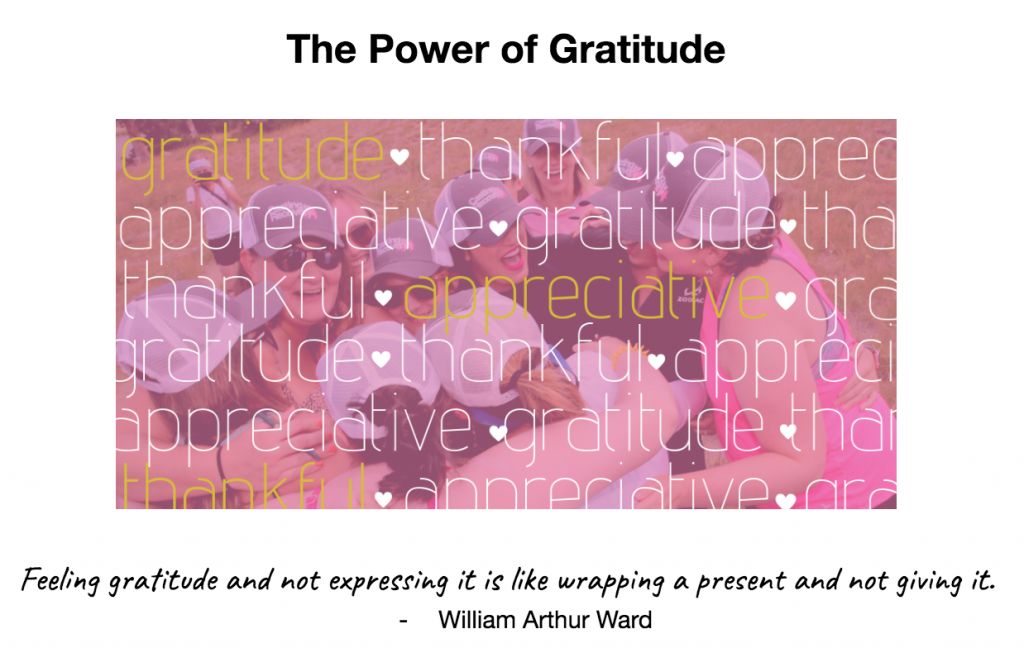 As we wrap up the retreat season and head into the holidays, it is important to pause and express our sincere gratitude for a great year!
A huge thank you to our amazing volunteers across the country that work tirelessly doing outreach, fundraising and hosting retreats, we are so grateful for all you do! Your dedication is essential and thanks to your efforts we continue to evolve and grow.
Thank you to all of our donors, big and small, every dollar counts and your support is so important to our programs! It takes a lot to host 60 retreats in 45 states, we could not do it without the commitment of our national sponsors. They help fund our programs and also provide gear and products – thanks to our awesome partners!
We would also like to thank the medical community for recognizing the value in the healing power of nature. We appreciate all the doctors, nurses, nurse navigators and patient advocates referring women to survivorship programs like Casting for Recovery. Keep it coming!
Our most important thank you is to the 900 women this year and the 9000+ women since 1996 that have trusted Casting for Recovery. Most women that attend a retreat come without knowing anyone. They've never fly fished and feel nervous about being away from home, learning something new with people they do not know. Our teams work hard to make sure they feel special, heard and loved! Women not only leave as anglers they also leave as part of a community. Thank you for taking a chance on our unconventional, nature-based program and for being part of the CfR family.
It is said that gratitude makes us happier and healthier… thanks for making CfR a happy, healthy non-profit. We appreciate the support and look forward to doing more great work in the new year.  THANK YOU!