Lucky Lids of CfR
Prior to joining Casting for Recovery and becoming an enthused angler, I didn't often wear hats of any kind, baseball, beanie, cowboy, beret (think you get the drift). The sport of fly fishing radically changed that. Hats have become my new 'jam' and these days, I am often not found without one on my head. A hat is perfect in many ways, they provide protection against the outdoor elements and can hide your worst hair day. Many hats send out a message loud and clear of who you are and what you support, a walking billboard, if you will.
I reached out to the gals of CfR and asked them to submit a picture of their favorite, can't-live-without lid and brief story on how it not only became theirs, but why it was considered 'lucky.' Learn more about each lid below.
—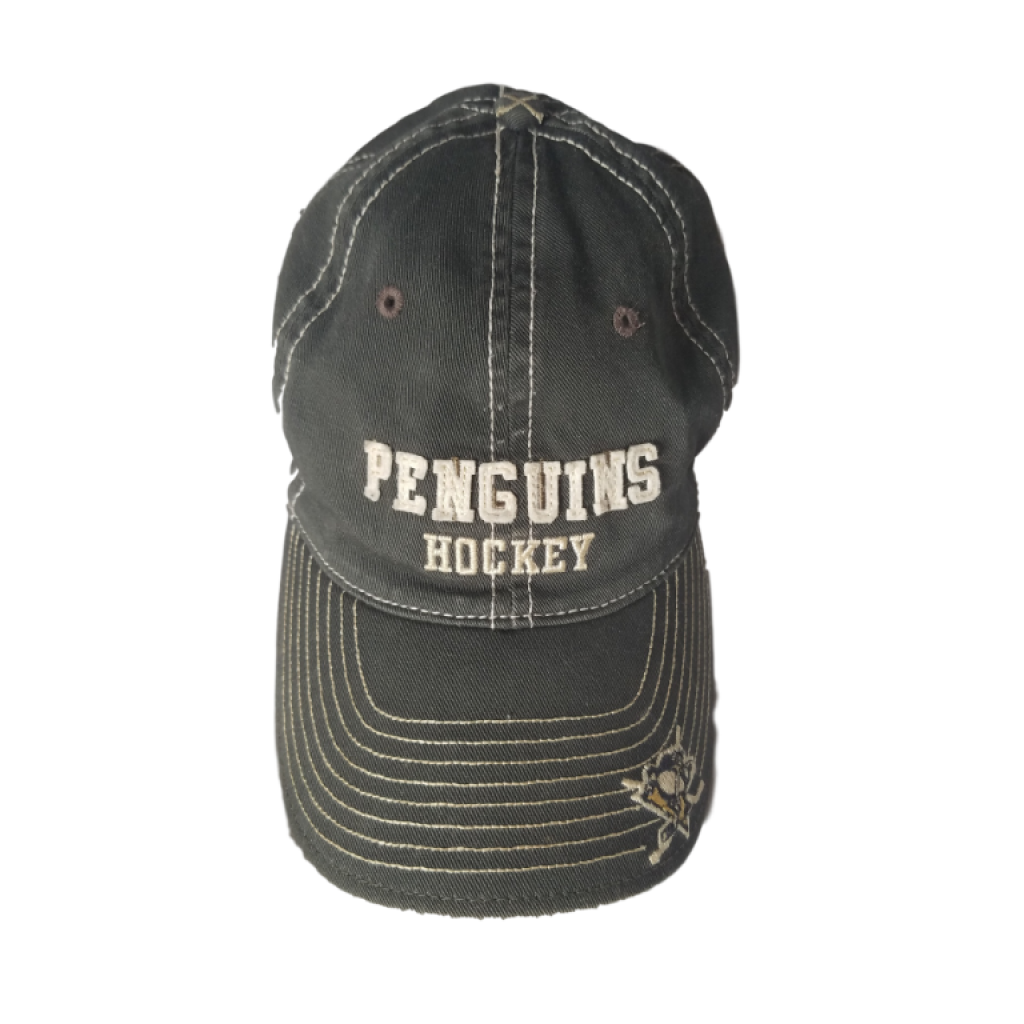 Erika Michanowicz (Regional Program Manager) wore her lucky Pittsburgh Penguins lid as a participant at the 2013 CfR Western Pennsylvania retreat. As luck has it, it was during this weekend she caught her very first fish on the Little J with her River Helper, Dale Kotowski! It was a memorable native brown trout on a small dry fly. Erika continues to wear her Pittsburgh Penguins lid, but unfortunately her lucky had did NOT bring the Penguins any luck with the current Stanley Cup Playoffs.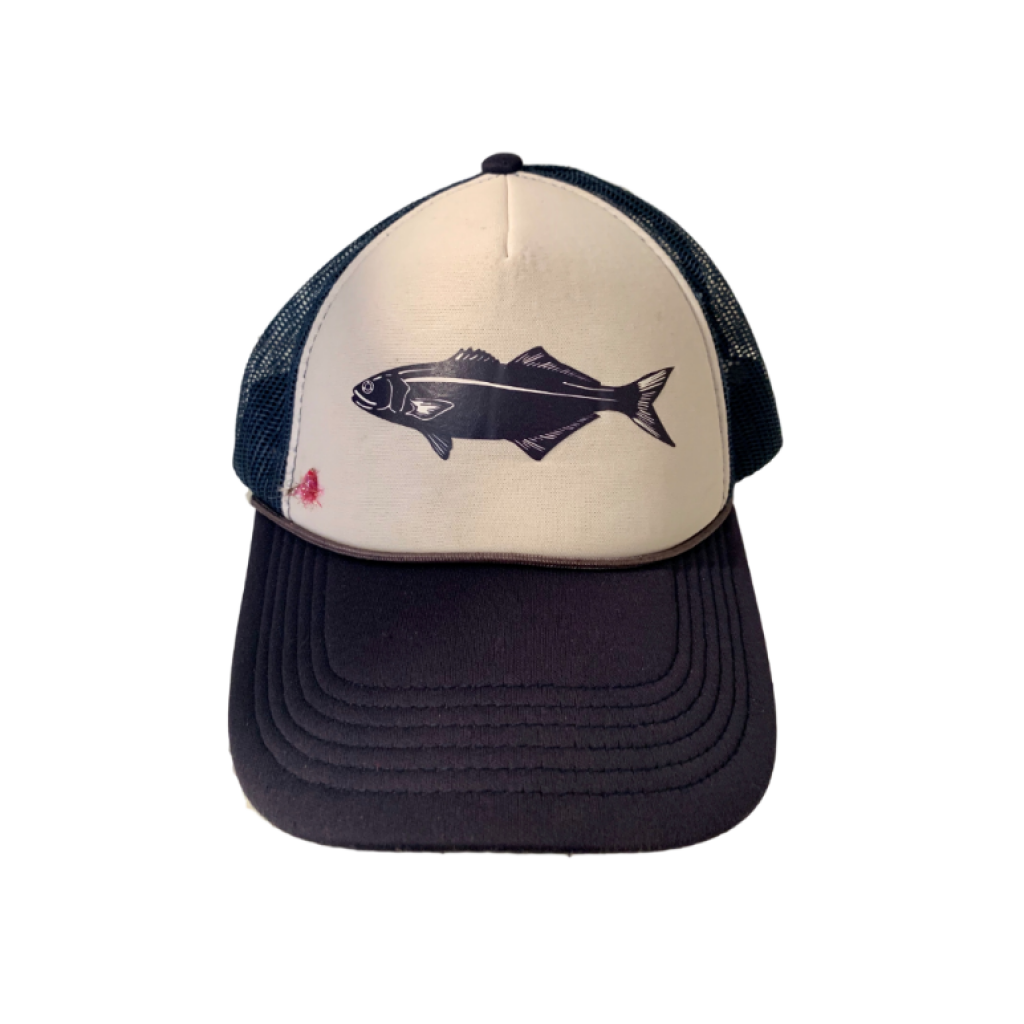 Tiffany Greene (Marketing Coordinator) was gifted her favored blue fish hat on a 2016 trip to Martha's Vineyard. Though she has fished TONS of blues out of the ocean, it's the stripers she is really after. Her lid is also home to a pink Eddie Vedder Scud and a very, very small dryfly that helped land her first Colorado brown trout. What Tiffany doesn't want you to know is she also has a very small noggin and this hat fits it juuuuuuust right.
Candi Odde (Grants Manager) doesn't fish, but instead rose to the occasion and shared her coveted helmet, that keeps her head safe and warm when she is cruising on her Yamaha TTR 125 and her Polaris 600 Vertical Edge. The helmet was a gift from her husband last April, at the World Championship Snowmobile Hill Climb in Jackson Hole. He also surprised her with matching 509 googles and quick strap attachments to easily take her goggles on and off in the winter, so that they don't fog up when she is sitting still.
Denise Boynton's (Equipment and Merchandise Manager) Bozeman Angler hat was given to her by her husband in 2014. He gifted this hat to her when she came with him to Montana to fly fish for the first time. The hat proves quite lucky as she was very close to getting a "grand slam" in the DePuys! Undoubtedly, she'll tell you, "It's my lucky hat!" Note: The Bozeman Angler went out of business last year, making these hats highly coveted.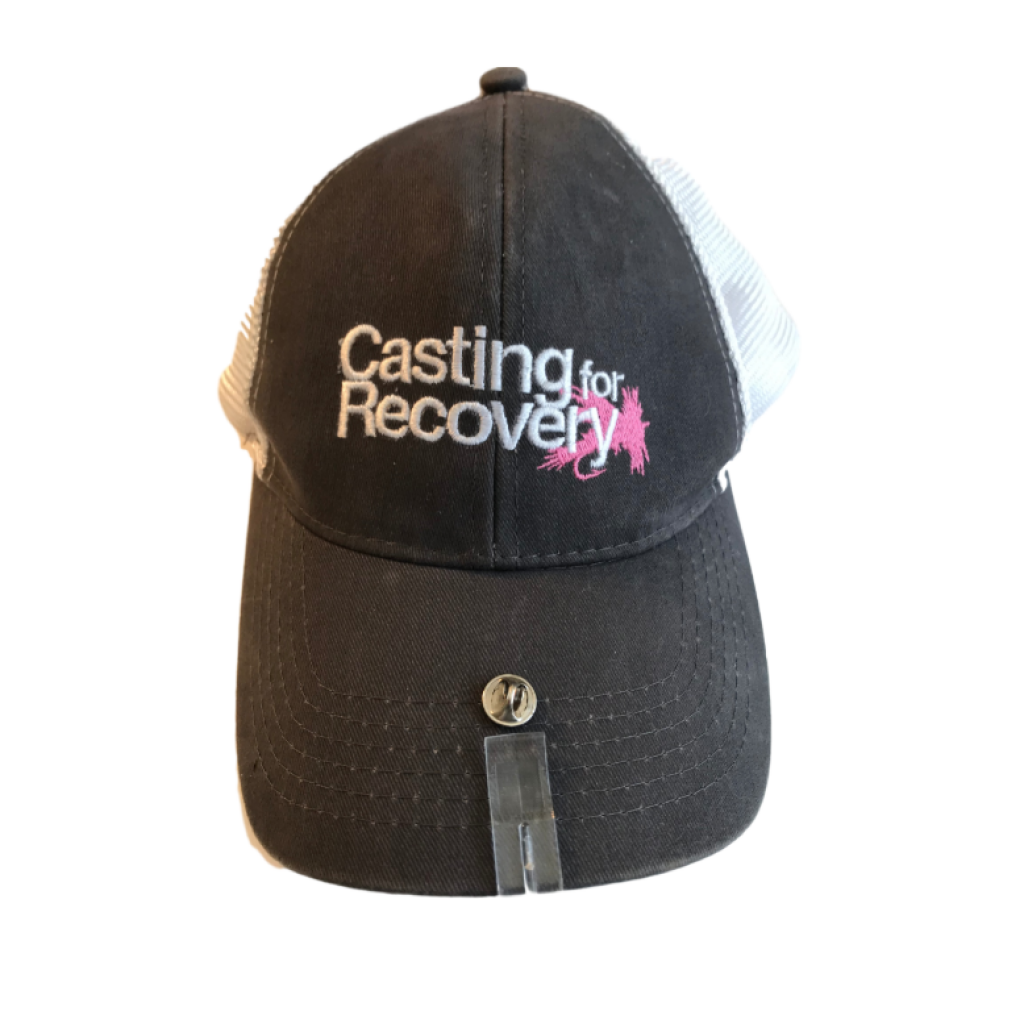 Wendy Gawlik (Regional Program Manger) scored her hat from the Vermont CfR office. She has fished with it on the Battenkill River, in the Rangeley Lakes region of Maine and on the Tuckasegee River in North Carolina. Wendy has caught land locked salmon, brookies and brown trout in Maine. Only one fish – a brookie – on the Battenkill in 2017. She said she doesn't know who was more surprised, her or the fish!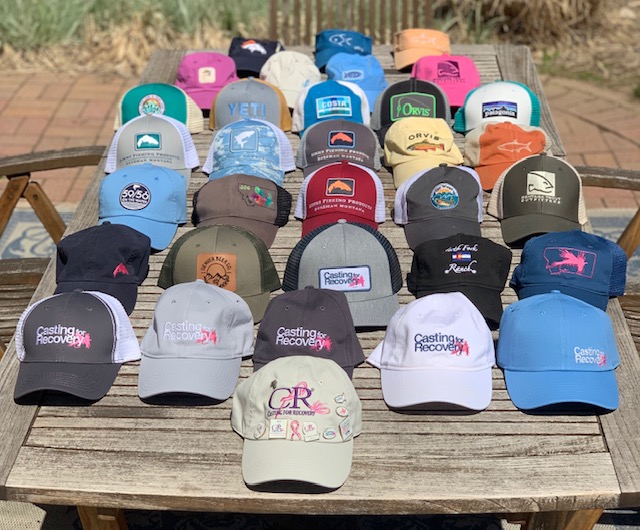 Jen Lofgren (Regional Program Manager) spent countless hours and couldn't quite pick just one. So she chose ALL of them. Jen told me each of these hats represent a time, place, person or a river that is special to her. Undoubtedly, her CfR hats made the front row because she has met so many incredible people through Casting for Recovery. It has enriched her life in more ways she can ever express, and is so grateful she gets to be a part of it.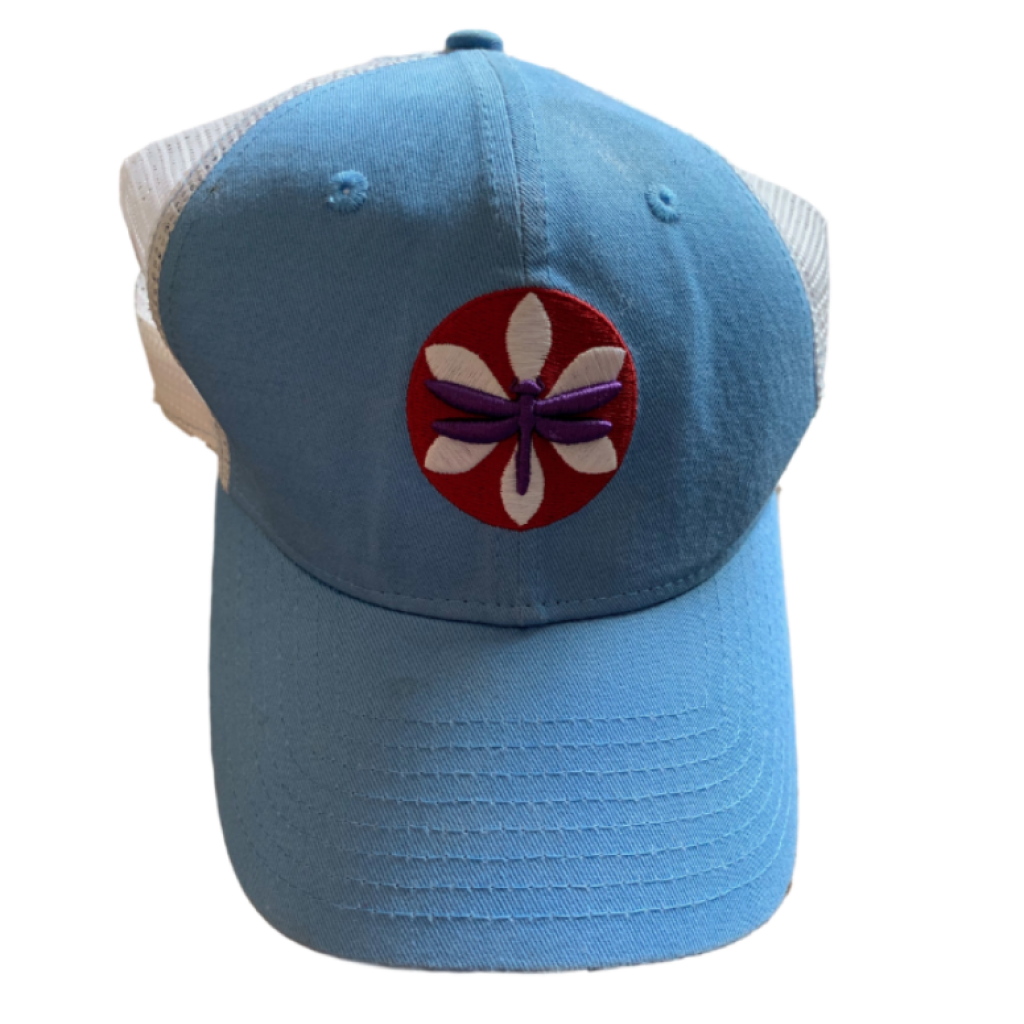 Lise Lozelle (Marketing Director) – says if she were stuck on an island with only one hat, she wants it to be the Maven Fly trucker, her go-to hat for fishing or bad hair lid. She loves the color combo, a light blue front panel with dark purple under the brim and dragonflies are her favorite. Her hat is well traveled and has helped her catch (and release) lots of beautiful fish; trout, bass, and even one bonefish! Though she knows it's only a hat, it reminds her to dream BIG, that anything is possible and that you never know where a hat can take you!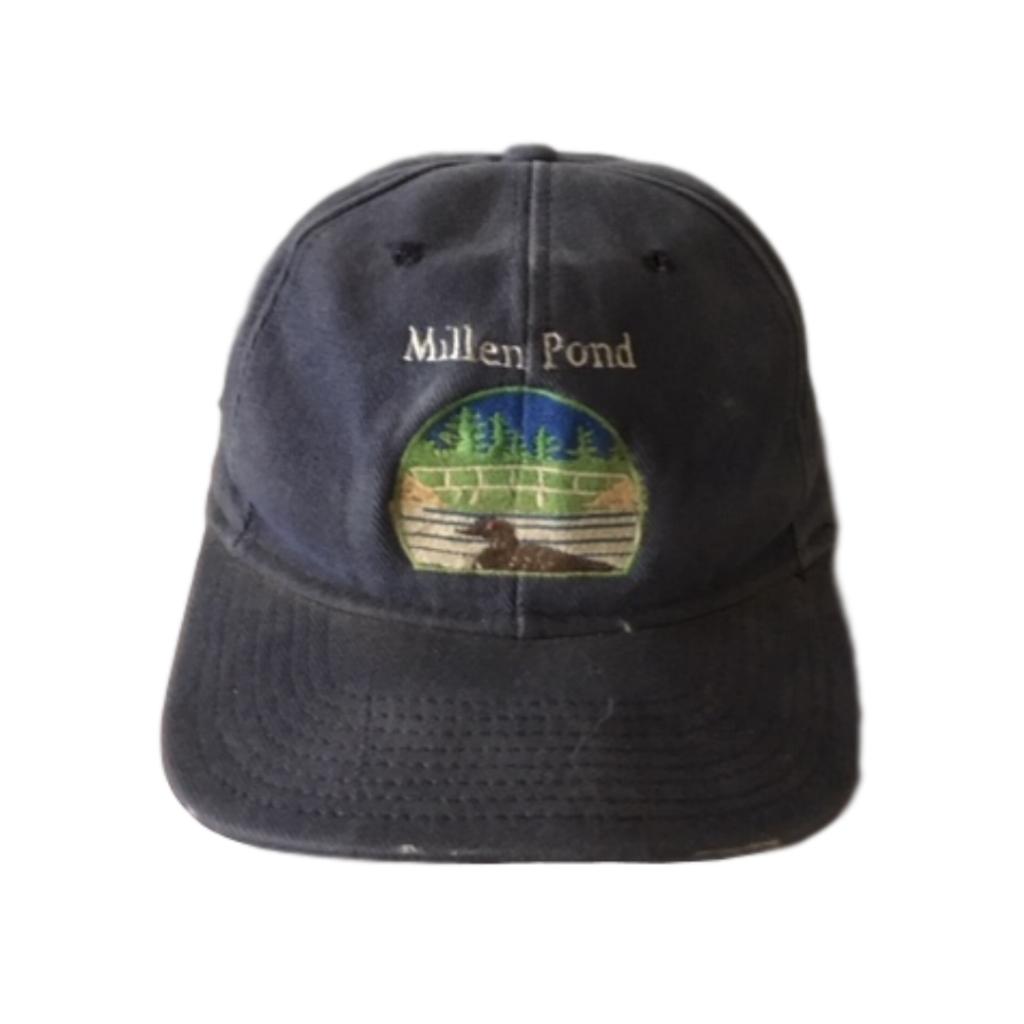 Martha Robertson (National Participant Coordinator) claims she hasn't been fishing long enough to have that one well-worn, must-have, go-to good-luck talisman to cover her head. Instead, she usually grabs whatever hat is handy. There is one special lid that she has and it matches the one her Dad used to always wear (not fishing). It holds lots of dear memories, and she thinks it might also carry some LLP (which of course means Lucky Lid Potential). Heck, the way Martha looks at it, if she out on the water, she is happy and lucky! (After talking more with Martha, this seemingly is her lucky lid and she hasn't realized it just yet).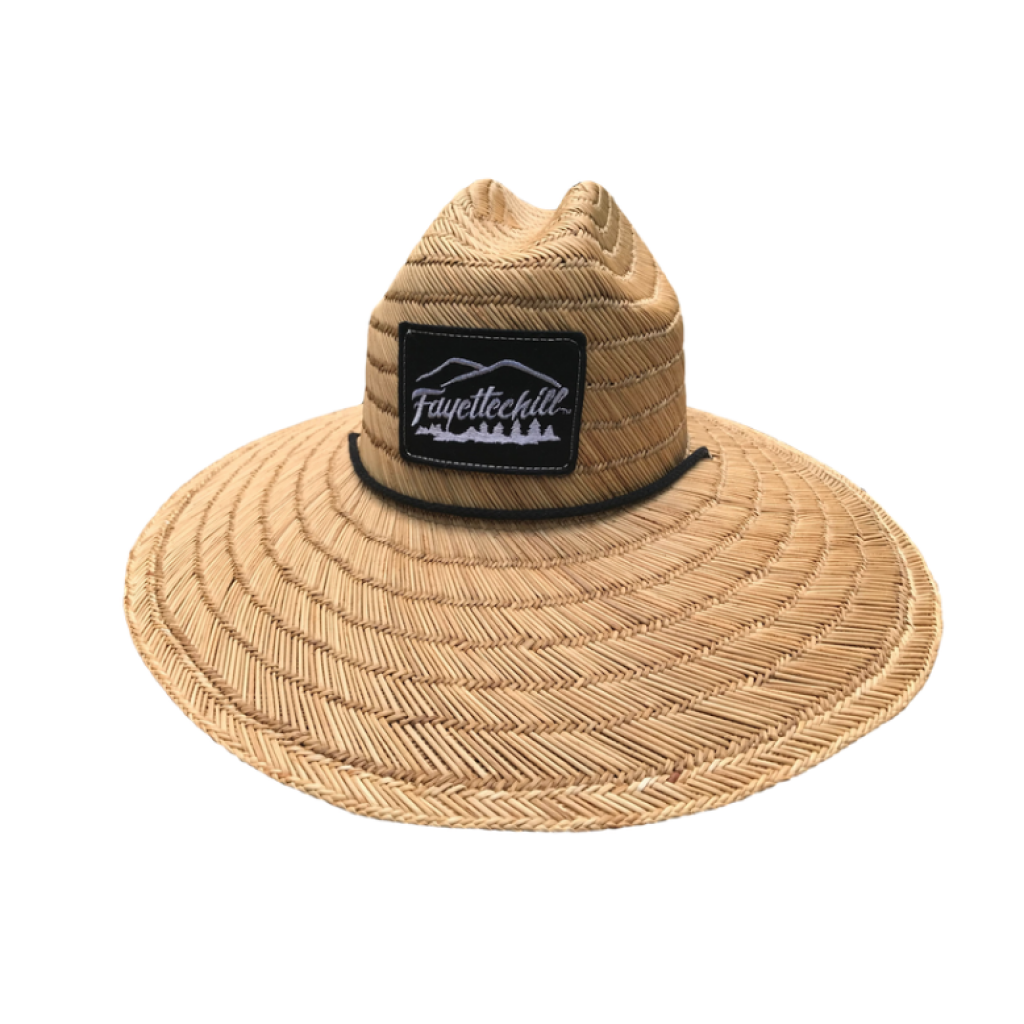 Susan Gaetz (National Program Director) snagged this hat from Grant Braudrick, aka Ole G, an East Dallas musician and fly fisherman. He played at the Dallas Fly Fishing Film Tour at Community Beer Co. a few years ago, and Susan said that she liked the hat a few too many times. Low and behold, by the end of the evening it was hers! Susan's skin is no match for the Texas sun, so she is always looking for a wide-brimmed hat, and preferably a really light straw one like this. She hasn't caught "Walter" yet, the enormous large-mouth bass she been stalking on the Guadalupe River near Hunt, TX, but let's hope she is wearing this when she does!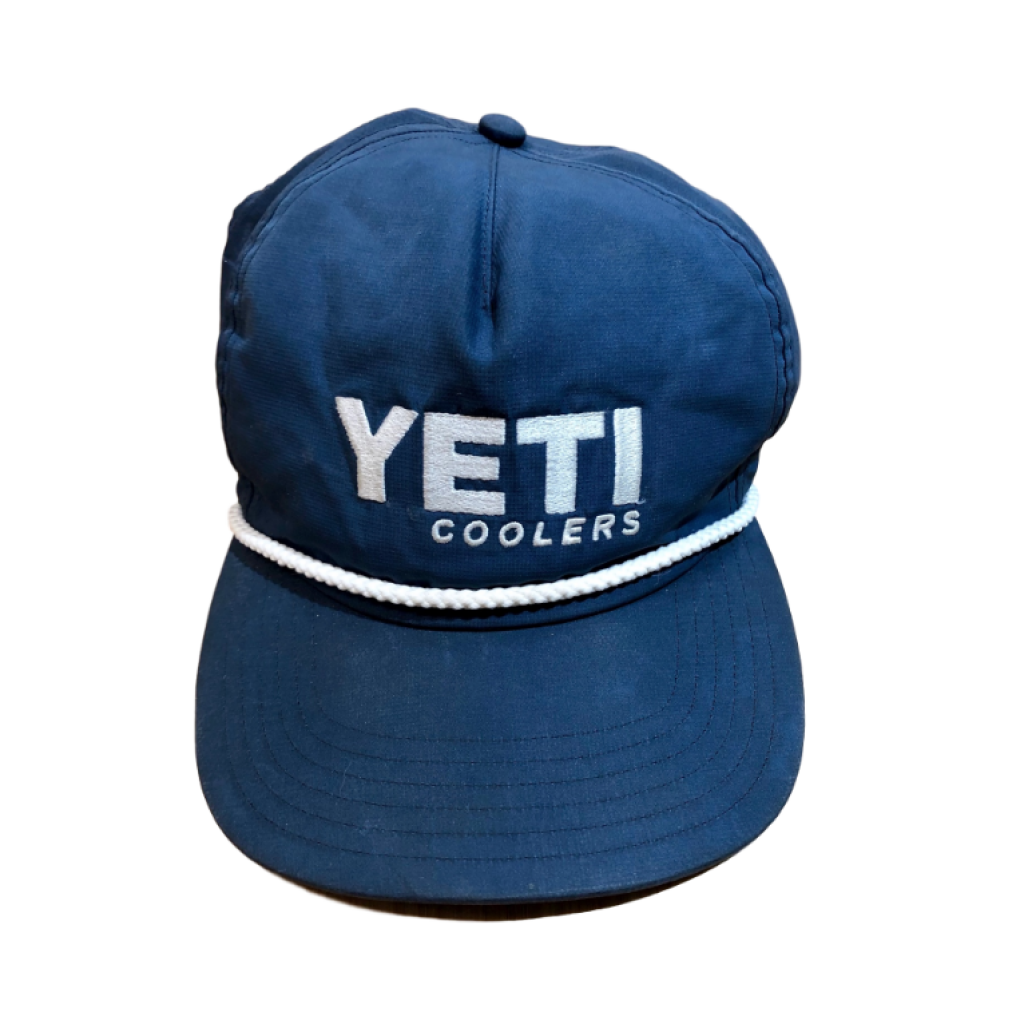 Whitney Milhoan (Executive Director) loves her lightweight YETI lid. Constructed from nylon, it's lightweight being the perfect hat in all weather conditions – rain, sun and sweat. She's taken it all over the northwest and down to Florida salt. Whitney's favorite memory in this hat is a priceless day on Montana's Madison river with her sister and husband, her two favorite fishing pals.