Fly Fishing in Maine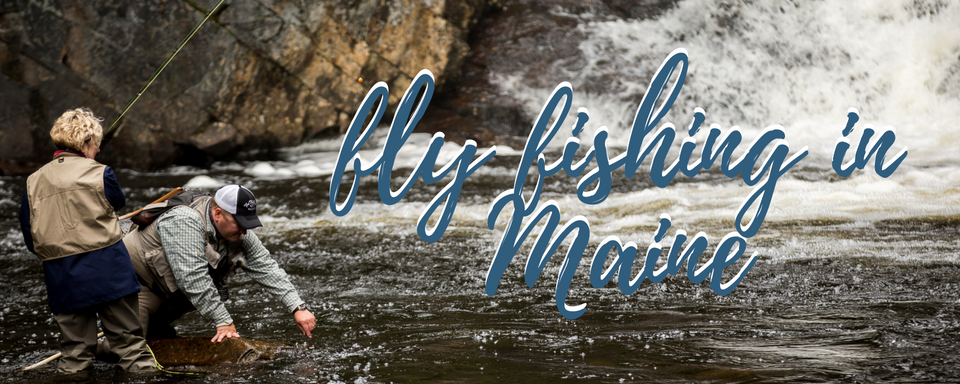 Wendy Gawlik, a CfR Regional Program Manager, shares her Fly Fishing in Maine experience. Learn more about the experience, cause and the fantastic fun she has on the river!
—
Fly Fishing in Maine (FFIM) is a 501(c)(3) non-profit organization dedicated to promoting, protecting and preserving Maine's fisheries.  They aim to "share our passion with others in the community and introduce newcomers old and young to our sport." One of their annual endeavors is a Day Camp in June for CfR alumnae.
Four months before the Day Camp Ken Beaulieu, the organizer, contacts CfR to send out an email blast to the alumnae with the details of the day.  The email is crafted, the list compiled and after we hit send it goes to over 300 women. In the first years of the Day Camp it was limited to alumnae from Maine but 6 years ago it was opened to women from Vermont, New Hampshire, Connecticut, Massachusetts and Rhode Island.  In 2015 I was eligible to apply and was chosen!
The anticipation was great.  I had gotten a rod and reel for my birthday and was looking forward to putting it to use.  To prepare for the Day Camp, I attended Orvis' Fly Fishing 101 and 201 as a refresher since attending the VTNH retreat the previous year.  And off I went to the Rangeley Lakes region of Maine. My guide, Ben, had already emailed and spoken with me on what equipment I had, what I wanted to eat for lunch and what I was looking to learn.  
We gathered at the Outdoor Sporting Heritage Museum on Friday night to met our FFIM guide, other CfR alumnae and the other guides who were generously giving their time to fish with us.  Some are registered guides, others are long time anglers who love the sport and want to share it with their sports.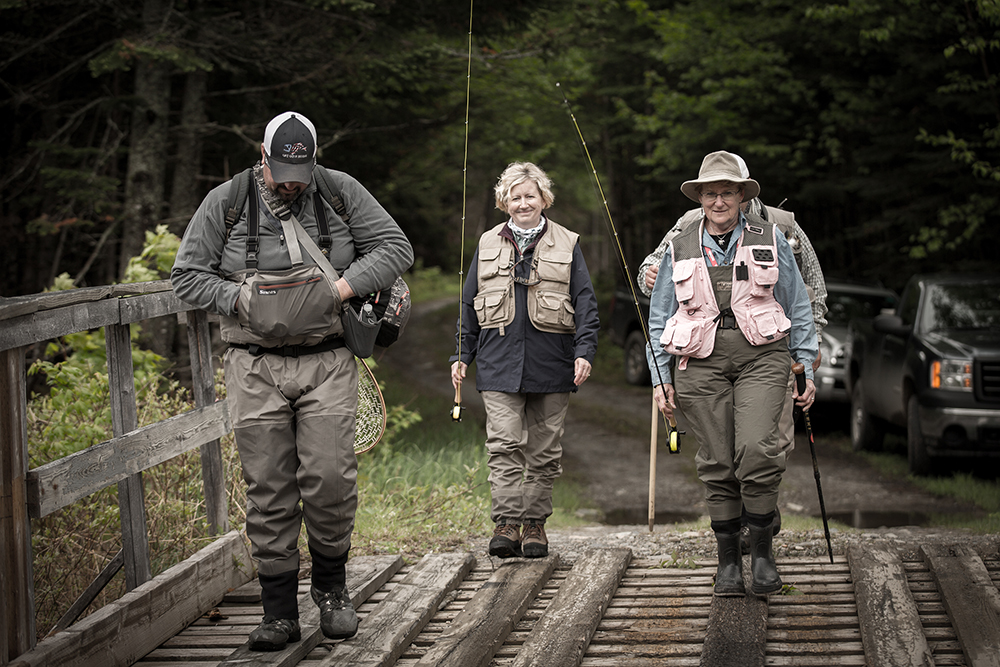 On Saturday morning bright and early we headed off with our guides for a day of adventure.  Ben and I were paired with another Sport and his Guide and went out a logging road to a river with a waterfall in the woods.  I was told it was where President Eisenhower fished when he was in the area. Into the water I went and tried to wade. Almost went down immediately if it hadn't been for the strong guiding hand of Ben.  Caught my first ever fish within 5 minutes. I don't know who was more surprised – me or the fish. Ben netted it and asked if I wanted to hold it, I quickly said no. Off he went to be caught another day.  
The scenery was incredible but I was here to fish and soak up the knowledge that Ben was willing to share. The four of us went on to fish in two other spots during the day. I caught four more fish along with a fish on a fish. After fishing we gathered to have dinner after which each of the sixteen Guides and Sports shared their day's adventures.  The Guide could talk for a 1 minute, the sport for as long as she wanted. Lots of wonderful stories and laughter! At the end of the evening it was hard to say goodbye.
Luckily I was chosen again the next two years and was guided by Peter and Greg.  Each of my three guides have shared with me different aspects of fly fishing. Ben taught me how to wade – deliberate is the word I hear in my head while out on the river; Peter was a tyer so he shared his love of dry flies and pointed out which flies in our boxes he had tied; and last year Greg introduced me to weight forward line which I later bought to help with my casting. To say that I am a lucky woman is an understatement. My sincere appreciation to FFIM for putting on such a memorable annual event. All CfR alumnae who are chosen are in for a treat!