BOT Virtual Summer Meeting Recap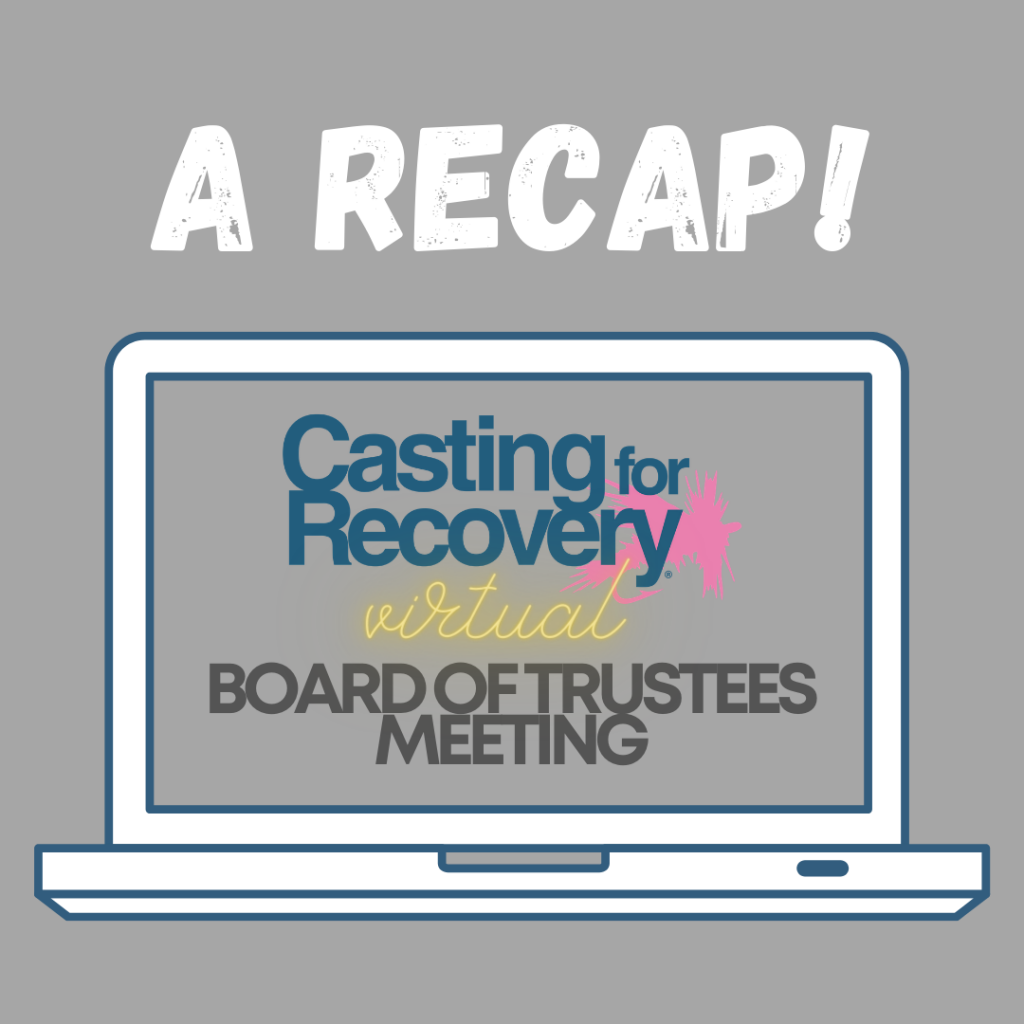 On Saturday, August 1, 2020, the Casting for Recovery Board of Trustees held their annual summer meeting. Normally this meeting would be in person over a weekend with time to connect in-depth on all things CfR. Unfortunately, due to the continued impact of COVID, for the safety of our board members and staff, we had to re-imagine our meeting. Instead of gathering in Wyoming as planned, we held an all-day virtual video conference. We had a packed agenda with lots of great discussions, below are the highlights.
Virtual Programming
Strategic Planning
Better Serving Alumnae
Diversity and Inclusion.
Cast One for Hope coming up in September.
This is a hard-working board, committed to the success of the organization. We are grateful that they were willing to spend a beautiful summer Saturday inside, in front of a screen discussing the power of nature and all things CfR!
Learn more about the dedicated and talented individuals that serve on the Casting for Recovery Board of Trustees HERE.