RAP Wrap-UP!
Our Marketing Director, Lise Lozelle, recently attended the Red Ants Pants Musical Festival in White Sulfur Springs, Montana. Read about her adventure below!
—
We LOVE Red Ant Pants! Last month Casting for Recovery had the opportunity for the third year to have a booth at the 8th annual Red Ants Pants Music Festival in White Sulfur Springs Montana. The festival was Friday July 27th – Sunday July 29th and featured amazing musicians, artisans and lots of fun activities for the whole family.
A portion of the profits from the Red Ants Pants Music Festival go to the Red Ants Pants Foundation, a 501(c)(3) with a mission to develop and expand leadership roles for women, preserve and support working family farms and ranches, and enrich and promote rural communities.
Red Ants Pants is an army of mighty volunteers that take over a friends ranch for the weekend and set-up shop. There is a main stage with a backdrop of mountains and Montana sky, vendor tents with beautiful, unique jewelry, crafts and clothing. Plus lots of yummy food trucks.  Once again, we were lucky to have our set-up be right by the main festival entrance. The perfect spot for us to talk to people about CfR!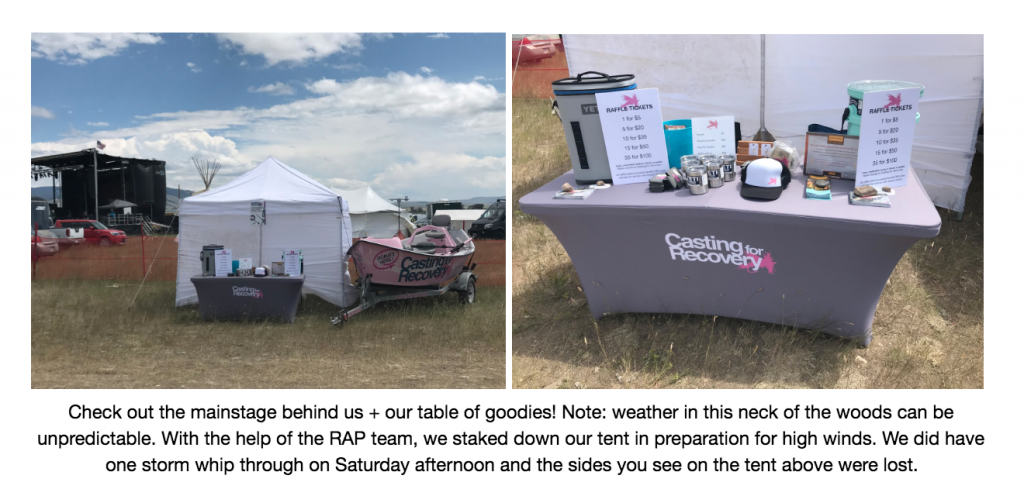 Judy our CfR pink drift boat was also in attendance. Friday afternoon she took part in a backup 101 class to teach women how to backup and park a trailer. She's very popular and always draws a crowd. Plus she provides a great seat to soak up the music.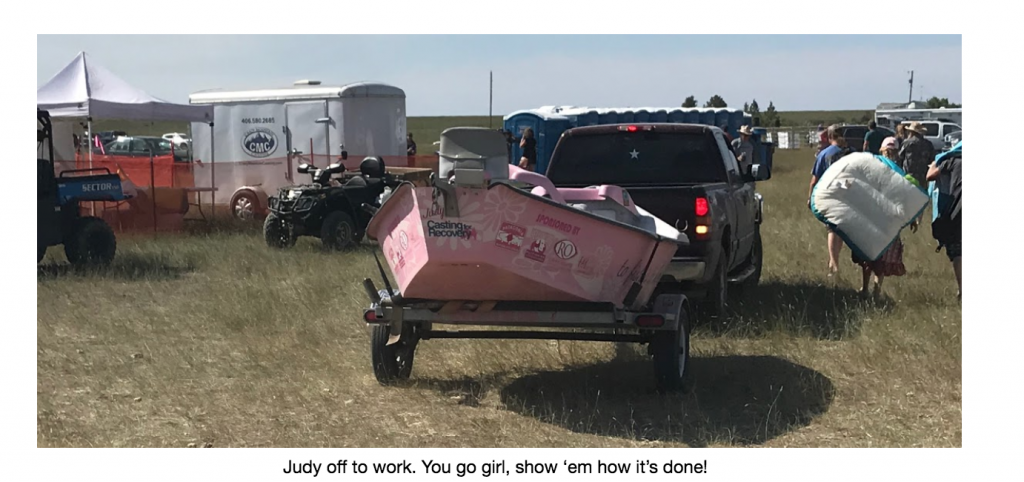 The highlight of the festival was the amazing people we met! Thank you Red Ants Pants and White Sulfur Springs for all the hospitality. I can't think of another festival on the planet that you can set up your chair on the main lawn on Friday afternoon and leave it there all weekend without anyone moving it, stealing it or taking it over, wow!
We had some great outreach, visited with old friends and new. The days were hot and the nights were chilly with the most beautiful full moon and the music was amazing!
Check out the full lineup of events here.
Wanna join us in 2019? Mark your calendar, July 25-28, 2019!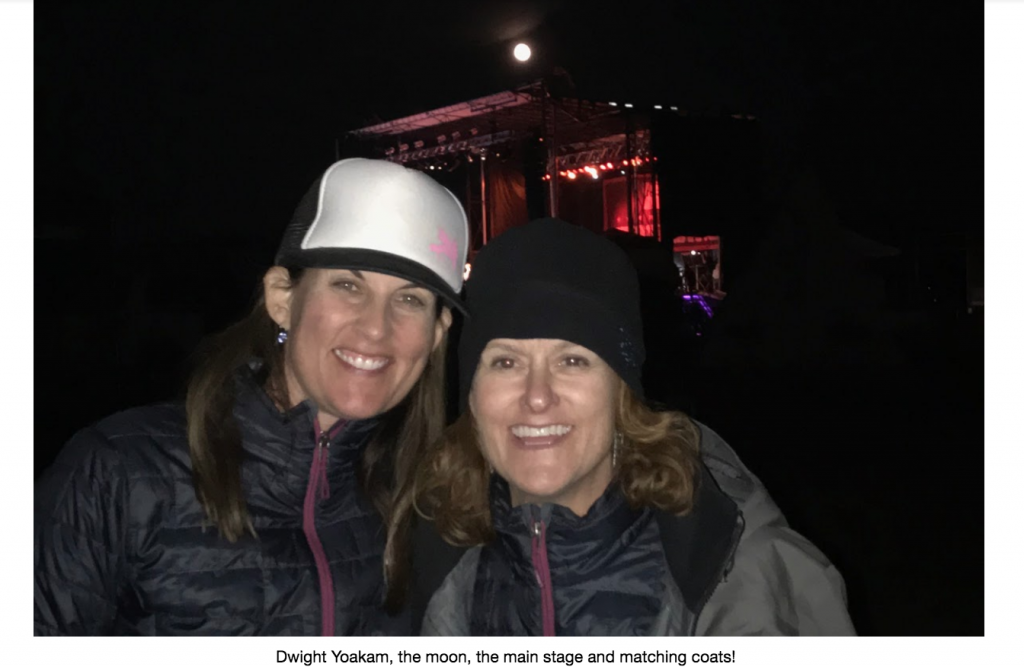 Click below for the video recap from the Red Ants Pants Festival