CfR Update
This week's blog features an update from Casting for Recovery, along with the announcement of a donation match.
–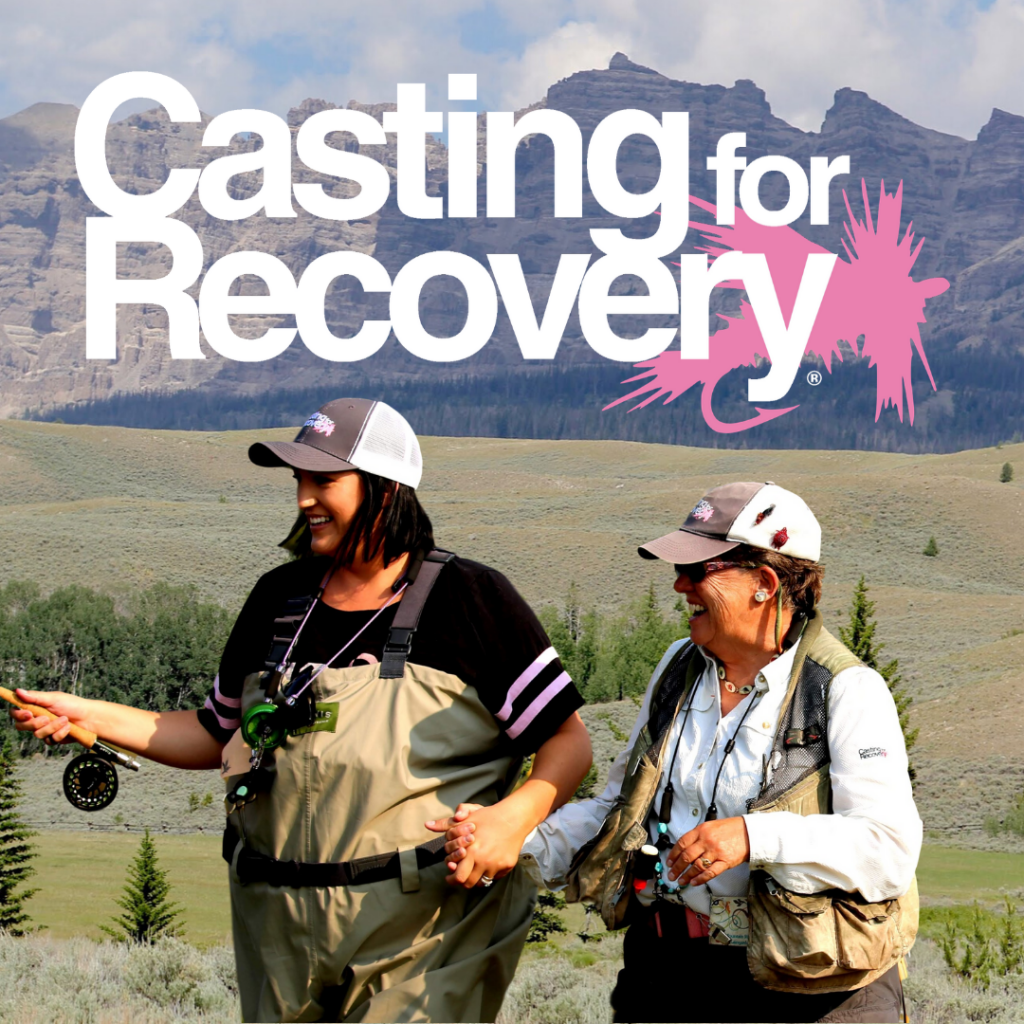 When the COVID-19 crisis has lifted and it's safe to get back out there, nature is where we'll be. And, we look forward to getting back to the business of connecting women with breast cancer to nature, too. As a member of the Casting for Recovery family, you recognize just how much getting outdoors, catching the power of nature, and fly fishing can do for one's positive mindset.
"I can never truly describe how grateful I am to have experienced CfR, the amazing volunteers and all of the donors, and the life-long impact it has had on me. Please know that you bring light into dark places. You bring hope when it feels like there is only despair. You bring smiles and tears of joy, which is such a refreshing change and so needed to heal not only our minds, our bodies, but also our souls." – Michele, 2019 retreat participant
The safety and health of our community is our top priority, which means we've recently had to make some tough decisions on postponing retreats, volunteer training, and fundraising events. Even though CfR has had to alter plans, we are here for our participants, and we'll continue to be here for them when the retreat season can start. Our staff has been working hard to provide outreach, resources, and inspiration to keep the CfR community connected.
As we all struggle to focus on what we can control during the pandemic, know that you can help control CfR's future by ensuring we can provide fly fishing retreats to as many women with breast cancer as possible as soon as we are able. We recognize many people currently have deep concerns but if you feel you can still support our work of improving the quality of life of women with breast cancer, we would deeply appreciate your donation. A generous donor has offered to match up to $15,000 contributed to this campaign by June 30! So your willingness to give will go twice as far—and truly makes a difference.
Thank you for being part of the CfR family! Our connection to nature and each other gives us comfort when it feels like we are standing alone. Keep in touch and take good care of yourself.
Sincerely,
Faye Nelson, Chief Executive Officer