Jenni's Story
Jenni Donald is a mom of three, wife, nurse, goat farmer, curious traveler, and, most definitely, a thriver. With no family history of cancer or disease, her doctors had a hard time believing this young, 26-year-old patient could possibly be looking down the long road of cancer when a growing lump was found on her breast. With two small children at home and a husband in Afghanistan, Jenni's cancer diagnosis was confirmed on a Friday with a lumpectomy on Thursday, an Oncotype DX on Friday and a mastectomy scheduled for Monday.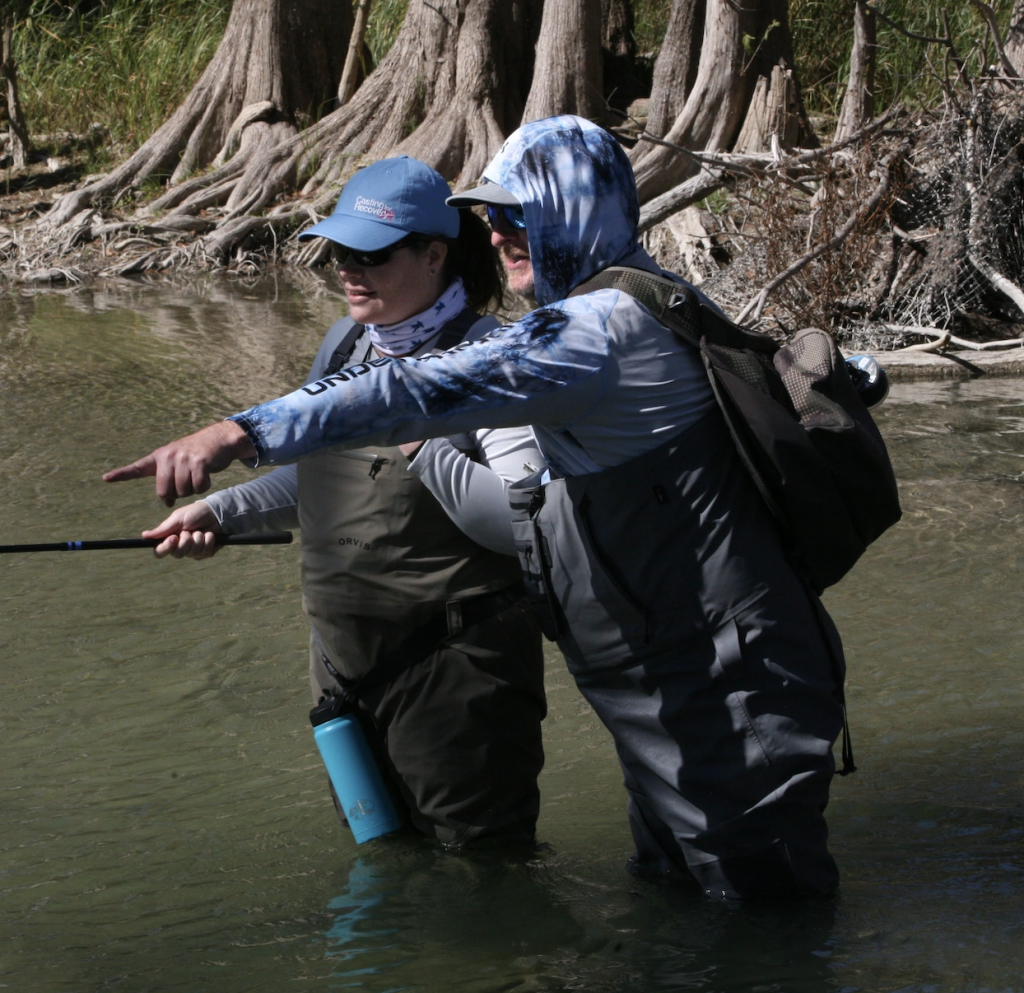 Over the next twelve years, Jenni would live on to endure many surgeries, cancer treatments, and a terrifying near death experience. She would also live on to accomplish many incredible things like earning her bachelor's degree in nursing, traveling the country in her new RV, and fostering a little girl for several years.
In November 2022, Jenni experienced her first Casting for Recovery metastatic retreat in Texas, designed specifically for women with a metastatic breast cancer diagnosis. When we asked her about this experience, she explained "My family is so emotionally tied to me, so it's hard to talk with them about my health. But on this retreat, you're surrounded by people who know. They know where you're at. It's so weird to be excited about being with other metastatic women because you obviously would prefer none of you were there. But it was a very cool experience and I feel so fortunate to have been selected." Casting for Recovery hosted a young women's retreat in early 2023 where Jenni was able to participate once again. "People don't understand what it's like to be young with this disease, and there aren't a lot of people who look like you. Now I have a group of women who get it and we all still keep in touch."
Casting for Recovery has impacted Jenni in many ways, but most importantly, she has found a community of other women going through this journey together. "Every journey, whether you know the person or not, is very lonely. Just knowing there are other women out there who see that makes a huge difference."
With a passion for fishing, an incredible zeal for life, and a newfound love for Casting for Recovery, Jenni has graciously decided to become a volunteer in Texas, hoping to help other women feel a sense of hope and connection that the volunteers provided during her experiences as a participant. Jenni is now a beloved alumna, volunteer, and friend of CfR, helping us all understand the importance of what it means to cut loose and brave it together.