Guest Blogger – Audrey Wilson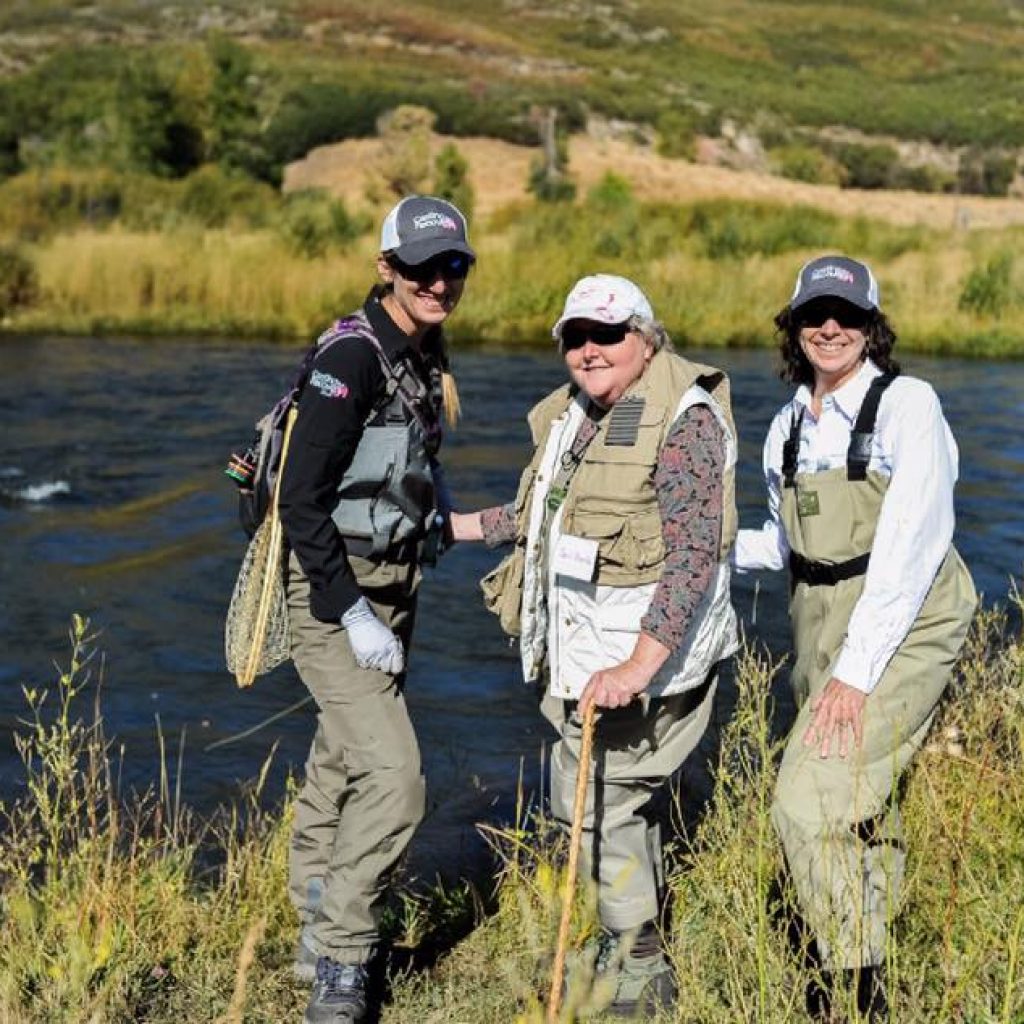 This week we welcome guest blogger, Audrey Wilson, a Casting for Recovery Utah volunteer. She will discuss how she discovered CfR and her passion for fly fishing.
—
When my fly fishing journey began, I didn't know the path it would lead me to…It has not only led me to amazing fly fishing adventures, but also fly casting instructor certification with a world renowned organization, a champion competition caster, to wonderful fellow anglers, and to one of the best non-profit organizations I know of, Casting for Recovery.
I remember the day… I'm attending a Sportsman's Expo for a casting competition in Sandy, Utah, and as I stand beside the casting pond I look over and see a Casting for Recovery booth. I'm compelled to learn more, and I walk over to meet and greet two friendly faces, Pam Page and Meghan Kelly. Pam is the Utah Program Coordinator and Meghan is a fellow volunteer staff member. I'm instantly intrigued as I listen to them talk about the program. Their passion, and genuine care for the organization is very apparent. I want to be involved. I think to myself, what an opportunity to give back while sharing a passion of mine with such courageous women.
I quickly reach out to them following the introduction, and the next thing I know, I'm part of an incredible volunteer staff who provides fly fishing retreats for women with breast cancer. I start by volunteering my time to help the participants with fly casting and fishing at the retreats, and over the years I grow into the Utah Program Coordinator position. I say grow, because Casting for Recovery has helped me to grow into the person I am today. I live with confidence to aspire to do anything, which has led me to chase my dreams to become a champion fly caster and the first woman from Utah to certify as a casting instructor with Fly Fishers International.
My journey to accomplish victories across the West as a competitor, to include 1st place in the Vail, Colorado GoPro Mountain Games, 2nd place in the American Casting Association Nationals, and the years of work to certify as a casting instructor has led me to the opportunity to compete in the World Championship Tournament in Sweden. Although the tournament has been postponed to 2021 as a result of the COVID pandemic, I'll be there, and I'll be strong, confident, and courageous.
I've learned so much from the volunteers and participants… I've learned about courage, strength, and going after your dreams, because life is so short. I often think of a quote, "Who would I be if I didn't hold feelings of worry and self-doubt?" It really makes me stop and think. I'm capable of pursuing dreams just as much as I'm capable of holding myself back, so why not pursue my dreams! I also have Casting for Recovery to thank for the opportunity to learn, share, and give back by supporting those who need it most, to be selfless and able to see the true meaning and potential of what an amazing non-profit organization can bring to lives that far surpass my circle of life in this enormous world.