Bass Pro and Cabela's x CfR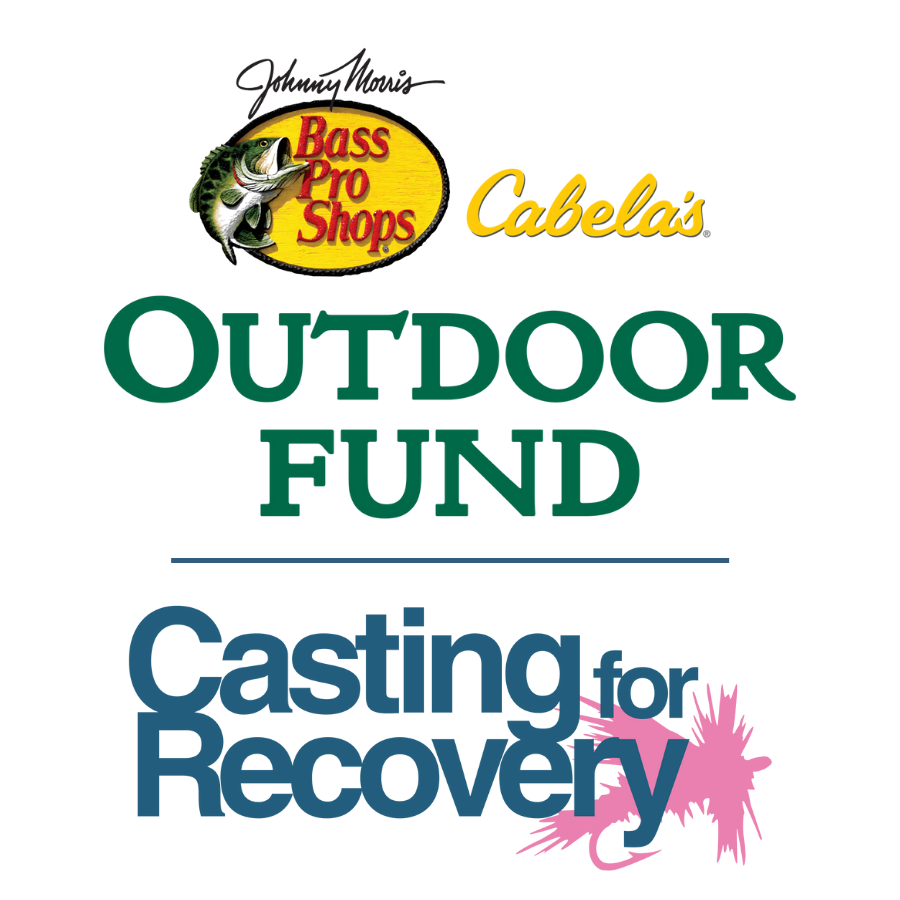 For the past eight years, Casting for Recovery has been the beneficiary of an exciting partnership with the Bass Pro and Cabela's Outdoor Fund. Under the inspired leadership of Johnny Morris, The Outdoor Fund, has prioritized support for National efforts that focus on Conserving Wildlife and Habitat; Connecting New Audiences to the Outdoors; Advocating for Access and Sportsmen's Rights; and Supporting Military and Veterans.
CfR's unique program provides an opportunity for over 700 women every year to experience an authentic connection to the outdoors through the accessible medium of fly fishing. Women also have the opportunity to learn about fish habitat, tie flies, fish with an experienced angler, and receive education and information about conservation issues that allow them to truly engage as an active member of the outdoor community moving forward.
The Outdoor Fund is provided through shoppers rounding up at the register at both the Bass Pro Shops and Cabela's Stores. So, every time you round-up, you are supporting CfR's life-affirming program!