Rock Treads
Forrest Rogers, Co-founder of Rock Treads, is taking over the blog this week and talking about Rock Treads and his support CfR. Read more below.
—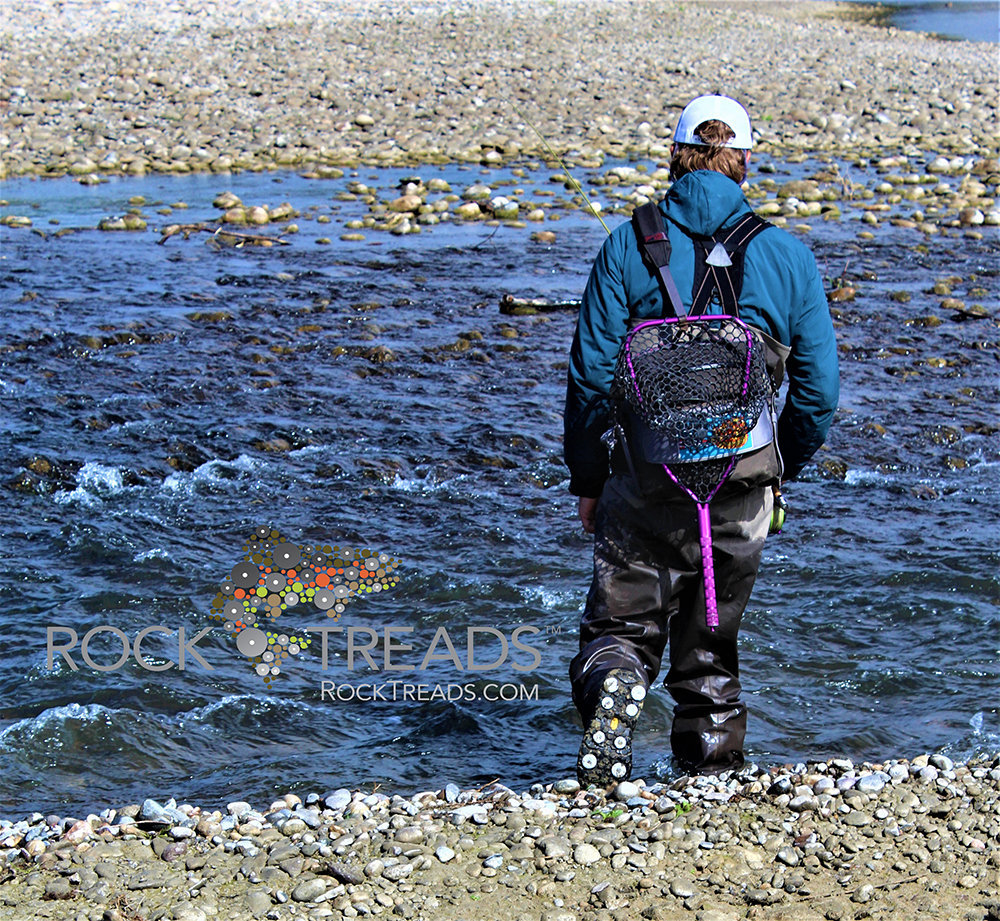 What are Rock Treads you ask?  Simply put, we are the best thing for wading since the river was invented, aluminum traction that works on ANY boot or shoe, no matter the brand, sole style or size.  Rock Treads are US made aircraft grade aluminum discs that bolt into your wading boot of choice.  Aluminum is softer than the rock, but harder than the slime you step on, so we cut the goop and stick to the rock.  With each step, we mold/grip to the surface you are stepping on, instantly locking you in to that position until you decide to keep on moving, or chase that monster fish until they slow down and are in your net.  Our proven and patented system will make old boots new again, new boots better and rubber soles actually usable!  We use only the best aluminum on the market, the same as your most expensive reel is made of, not the mushy recycled beer/soda cans others use.  We have over 500 miles on our original R&D set, and they have worn down only 44% of their original thickness, making us last longer than anything on the market today.  Our round shape allows the discs to spin a little if ever caught on the rocky surface and can be placed anywhere you want on the bottom of your foot, making us truly universal.
I was recently asked why Casting for Recovery is a cause we want to support, well how much time do you have?  Rock Treads was founded by Forrest Rogers and Scott Boggs (two fishing buddies in Tennessee who kept falling on the slate bottoms of the South Holston River) back in 2016, but have just really gotten on the market in March 2018.  After we had a successful launch at the IFTD Trade Show in 2016 we learned that Scott's wife had a stage 4 gliblastoma in her brain.  After multiple surgeries and the amazing  immuno-therapy work of Duke University, we are happy to say that Tiffany's tumor hasn't grown in 17 months and life is somewhat returning to normal.  Good news right?
In November of 2017, Scott & Tiffany's 13 year old son Tyler was diagnosed with a rare form of bone cancer, a hybrid of Ewing's Sarcoma.  Doctors say there is a 1 and 100 Million chance of this happening within the same family, at the same time.  After a diligent fight, Tyler passed in June of 2018, a devastating blow to the Boggs family and all who knew him.  Scott and Tiffany, along with Ellie their 10 year old daughter and the rest of the Rock Treads family have picked their chins up and are now doing everything we can to make Rock Treads a success and to help any and all cancer causes we can.  Your purchase of Rock Treads not only helps the Boggs and Rock Treads, but it helps the great efforts of Casting for Recovery.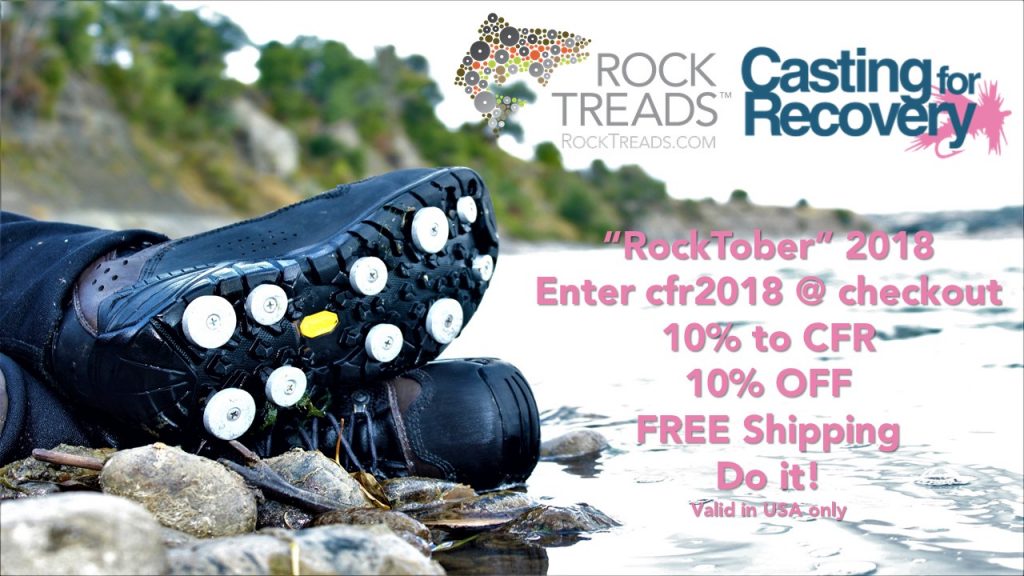 Consider Rock Treads and ask yourself, have you ever slipped in the river?  If you said no, we may think you are lying…but if you said yes, end the slipping and sliding of wading.  Wade safer, wade harder with Rock Treads.
To learn more go to www.RockTreads.com or drop us a note at forrest@rocktreads.com