2021 Retreat Calendar
July 23-25, 2021 (Fri.-Sun.)
*Apply by May 14, 2021
Absaroka Ranch, Dubois, WY
July 26-28, 2021 (Mon.-Wed.)
*Apply by May 14, 2021 
Absaroka Ranch, Dubois, WY
Please apply to only one retreat.
Casting for Recovery-Wyoming hosted its 2019 retreat near Dubois on July 19-21
When they arrived at the Absaroka Ranch near Dubois, they were 14 strangers from across the state of Wyoming. Fourteen women diagnosed with breast cancer. From age 39 to 82 … from retired rancher to budget analyst and medical technician to college program coordinator … from Cheyenne to Cody and Rock Springs to Moran … from remission for 12 years to currently in treatment. They are mothers of young children and they are grandmothers … they are survivors!!
Our participants describe the impacts of Casting for Recovery:
"We shared a commonality of going through a tough experience. Without even talking about it, you could look at each other and see acceptance and acknowledgement of what each of us had been through."

"The weekend was wonderful and really made me feel loved and special. I didn't know what to expect and didn't talk to anyone who had participated before, so I was blown away at how amazing it was. I am so grateful for the experience."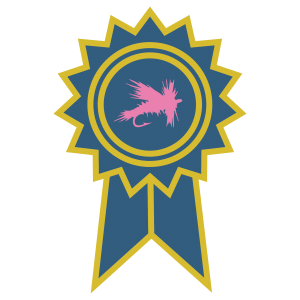 "I feel whole again," passionately exclaimed a participant on Sunday after fishing with her River Helper. She arrived at the retreat laden by many negative emotions. Her ball cap was pulled down to cover her face and dark sunglasses to hide her eyes. Diagnosed as a young woman, she could not lift her young son after having surgery. Intimacy was elusive. Fear ruled. She was angry with the world for the serious blow that had been dealt to her and her family. After the retreat, she embraced life differently. With joy and renewed commitment, she began to fully LIVE again. What happened that weekend? Was it a single moment or a culmination? Caring staff? Nurturing power of nature? Holding that beautiful trout before releasing it into the healing water? We cannot know, but what we do know is that CfR makes a difference. CfR has an impact. CfR changes lives. – Mary Turney, Wyoming Program Coordinator
We appreciate the generous support of many volunteers, donors and sponsors who help us financially and through volunteerism. In particular, we would like to acknowledge the following supporters: the CTC Foundation, Pathfinder Ranches, East Yellowstone, Upper Green River, Upper Bear River and Seedskadee Trout Unlimited Chapters and the Hagge Foundation.