Red Kite Candy and Casting for Recovery Establish Sweet Partnership for Breast Cancer Awareness Month
Earlier this year, Red Kite Candy, based in Bradford, Vermont reached out with an interest in launching a short but sweet, nation-wide candy caramel contest supporting Casting for Recovery.
It went down like this. In late August, anyone, anywhere, had 48-hours to submit a caramel candy idea to Red Kite Candy's newly developed Candy Lab (read more about how they will continue to support non-profits moving forward with candy contests). Lucky for CfR, the submissions were abundant, tasty and creative. Orange caramel with toasted almonds, blackberry caramel dipped in dark chocolate and a pumpkin-spiced caramel dipped in milk chocolate and then coated in nuts, were just a few of the ideas submitted.
Admitting it was difficult to choose, Red Kite Candy selected the top five finalists. These caramels had flavorings of chocolate raspberry, rocky road, apple spice, sea salted bourbon and vanilla with toasted almonds. The public then had another 48-hours to vote for the selected candy ideas.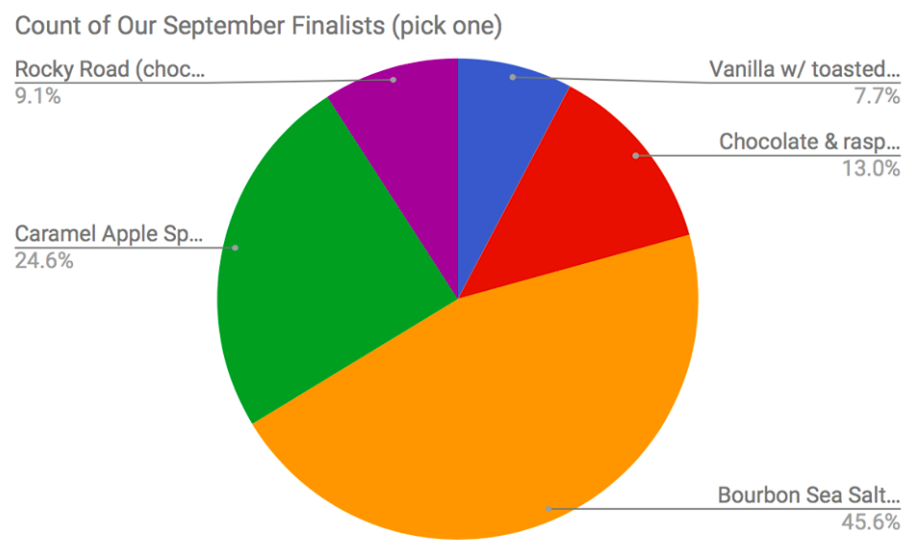 Two things are clear: 1. Folks have a sweet tooth. 2. Folks love CfR. Put delectable sweet stuff and the love of providing breast cancer survivors with the opportunity to fly fish together and you will receive support!
With around 300 votes and 45.6% of those votes for bourbon sea salt, Mary Allen-Lloyd in Springfield, Virginia had the winning candy caramel idea. Her name will appear on the custom label that goes out to everyone who orders these candies and also be listed on the Candy Lab Winner page for years to come.
Having no time to spare, RKC got right into the test kitchen and began working with bourbon from Silo Distillery. Working with bourbon was a new challenge that the candy company was up for, though proclaimed in one blog post that "Whiskey is Risky."
After two weeks of stirring, pouring, bubbling, and the best — sampling Mary's recipe, they learned a lot, but also mastered the Bourbon Sea Salt Caramels.
I'm happy to say that as of TODAY these caramel candies are ready for purchase, but on sale for ONLY ONE WEEK (being retired October 8th) with a full 100% of the profit from the candy sales coming to Casting for Recovery.
A box of these bourbon beauties landed on my door-step yesterday afternoon for testing. Adorned with CfR logos and images coupled with red kite ribbons and bows, I admired the packaging and then tasted one (aaaaaaaalright, maybe four). The flavor of these mouthwatering smooth, yet sticky, bourbon sea salted nuggets are perfect with just the right amount of….Well, everything. I can't even explain the level of deliciousness, actually.  A candy with a taste all of its own.
Through the Candy Lab every other month, Red Kite Candy will team up with a charity and a community  to help bring a new candy to market.  Big shout to Mike, his wife (who is breast cancer survivor), and the small team who will have made a sweet and powerful impact on Casting for Recovery and no doubt, other charities to come.   
Special thanks to Red Kite Candy, those who submitted creative, cheeky yet tasty ideas, folks who took the time to vote and most importantly, those who will purchase these candies throughout the next week during Breast Cancer Awareness month to support a world of good for breast cancer survivors. Purchase Mary's Bourbon Sea Salt Caramels.