The Casting for Recovery – Middle/West Tennessee Program is gearing up for its tenth breast cancer retreat, which will be held in Bell Buckle, Tennessee, in 2018. Each year, fourteen Tennessee women are selected via a random lottery to attend our retreat. Any woman who resides in Tennessee and has received a breast cancer diagnosis is eligible to apply. Our retreats take women out of the clinical setting and into nature, where they can relax, share their cancer experience with other survivors, and learn the therapeutic sport of fly fishing. Our breast cancer retreats also include counseling and medical education and are provided at no cost to the participants.
The Middle/West Tennessee Program receives financial and volunteer support from many private individuals, fly fishing clubs, fly shops, businesses and organizations. Please contact Susan if you would like more information.
2018 Retreat Calendar
April 27-29, 2018
*Apply by February 16, 2018
Hinkle Hill Inn, Bell Buckle, TN
There are two CfR retreats in TN and women may apply for either, regardless of where they live in TN.
News
Casting for Recovery Brand Video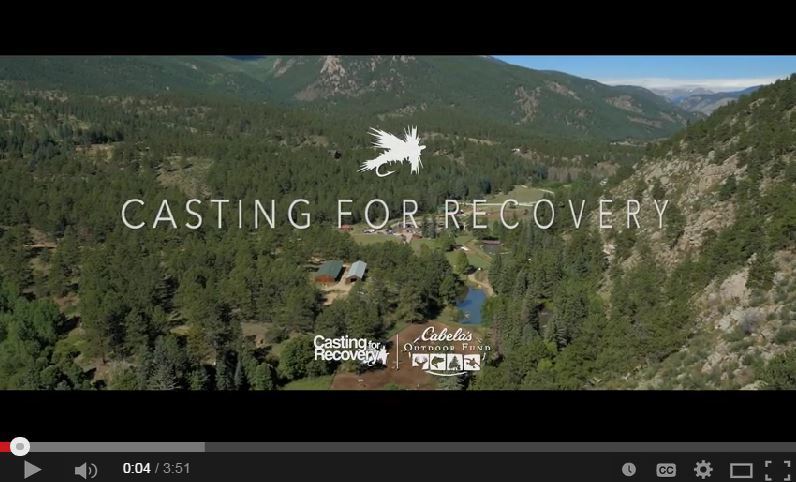 Have you ever wondered what goes on at a Casting for Recovery retreat? Well here's a little glimpse into what we do. Thanks to a national partnership with the Cabela's Outdoor Fund, we have a new brand video. Filmed at a CfR Colorado retreat, Cabela's captured the magic of CfR that we see at our TN retreats as well. 
Catch us on NBC Nightly News and The TODAY Show! Casting for Recovery was proud to be featured in these national segments in August and October, 2015.
Casting for Recovery relies on the enthusiasm and support of its loyal volunteers to plan and staff our retreats, as well as conduct fundraising events. Volunteering will enrich your life and the lives of others with new hope, new skills. Click HERE for an application!