Anglers Driving Change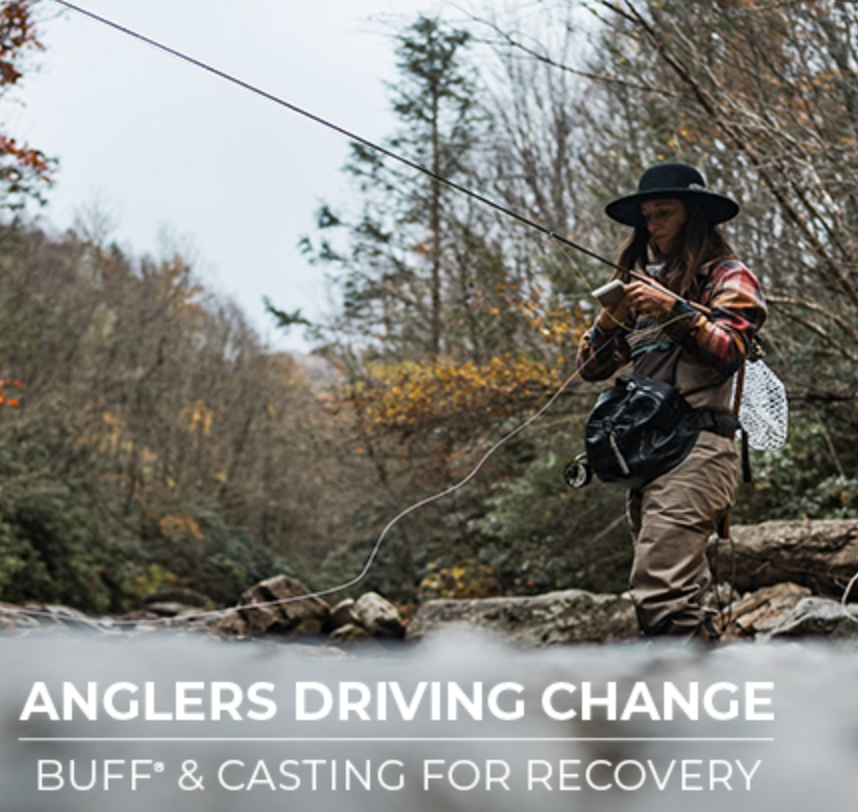 Anglers Driving Change is a video series from our National Sponsor, BUFF and the digital-media company Flylords, that focuses on telling the stories of people who've found their life's purpose through hardship. Of course, all the stories include fly fishing, too. A collection of  different backgrounds and stories, but with a common goal of change.
The cinematic miniseries highlights Katie Cahn and how a diagnosis led her to work with Casting for Recovery (CfR); Dr. Rene Henery and his connection with the world through Trout Unlimited (TU); and Captains Chris Wittman and Daniel Andrews and their organization, Captains for Clean Water.
While the three stories are unique and represent a diversity of causes, there is a clear throughline in each "Anglers Driving Change" installment focused on wellness for people and the planet. From Casting for Recovery's breast cancer awareness and healing outreach, Trout Unlimited's conservation efforts, and Captains for Clean Water's mission to restore and protect water sources, viewers experience how closely interconnected fishing and fighting for change can be.
Here at Casting for Recovery we're honored to have have partnered with BUFF and Flylords for this impactful miniseries.
BUFF® Founded in 1991, BUFF® is the original multifunctional headwear brand, having premiered and innovated the tubular headwear category. Partnering with superior manufacturers of raw materials and incorporating state-of-the-art fabric technologies such as HeiQ, Polygiene®, Primaloft and 100 percent Merino wool, BUFF® has built a world-renowned lifestyle brand recognized by athletes and outdoor enthusiasts for its quality, craftsmanship, and customizable design and style options. BUFF® products are sold in more than 70 countries across the globe and top outdoor sporting retailers across the U.S. Original BUFF is headquartered in Spain and its subsidiary, BUFF, Inc, is located in Santa Rosa, California.
Flylords is a digital-media company focused on fly fishing, reaching millions of users a year across all platforms. Through a variety of stories, photos, and videos we provide our audience with a unique and inspiring perspective on the sport of fly fishing. In short, we inspire people to get on the water, and more importantly protect the water we love.